About Quick Heal CSR
Each step we take at Quick Heal is one towards securing individuals, communities and society at large. Our initiatives in corporate social responsibility are building a strong foundation for collective progress. They actively involve the beneficiaries, who are encouraged to pass on their acquired advantages to others within their communities.
Several current hurdles to development have been identified by the United Nations Sustainable Development Goals. Through efforts aimed at eradicating extreme hunger & poverty, promotion of education, and employment enhancement, vocational training & cybersecurity awareness, we seek to provide innovative and technology-based solutions to these global hurdles. Implemented by the Quick Heal Foundation, each of these initiatives go on to help ensure a future with a promise of success and security for all.

Vision
"Securing Futures" – A future, where every individual is empowered to pursue success, with the knowledge that their personal and professional lives are secured.

Mission
To secure future, by motivating change from within the individuals, communities and societies
To secure future, by empowering future leaders through technology-driven, innovative solutions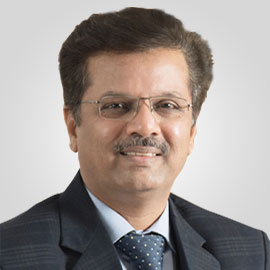 Dr.Kailash Katkar
MD and CEO, Quick Heal Technologies Ltd.
A visionary entrepreneur, Dr. Kailash started off from a small, one-room, boot-strapped electrical device repair station in 1991 and went on to build the globally recognised IT security solutions provider, now spread over 60 countries worldwide. Quick Heal Technologies today is a pioneer in the Research and Development of IT security solutions in India, and has a presence in India, Japan, USA, Kenya and Dubai. Dr. Kailash believes in providing relentless support to Quick Heal's responsibility and sustainability causes.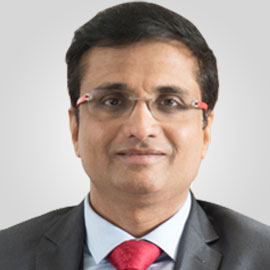 Dr. Sanjay Katkar
MD and CTO, Quick Heal Technologies Ltd.
Dr. Sanjay initiated the antivirus product development at Quick Heal Technologies, and built many teams including threat research, product development, quality assurance and product management. His highly distinctive personality and a passion for technology fueled the creation of the indigenously designed and developed security solutions. Being a technology evangelist himself, Dr. Sanjay firmly advocates building awareness around cyber-security. He has been a major driving force behind our programmes on cyber-security awareness, employee enhancement, vocational training and cybersecurity awareness.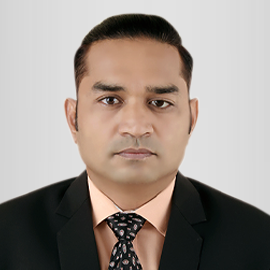 Mr. Shailesh Banchhod
National Accounts Controller – Quick Heal Technologies Limited
Shailesh is a seasoned professional having a knack for improving accounting systems, influencing business growth and profits through effective financial management, tax management, cost reductions, compliance management and productivity improvements. Demonstrating his strong leadership skills and interpersonal flair, Shailesh has not only streamlined and strengthened accounting operations of the company to ensure accuracy and consistently achieve financial performance goals; but also possesses an ability to interact with diversified global audience and stakeholders on detailed financial matters.