About Quick Heal CSR
We at Quick Heal, have leveraged over 26 years of experience in simplifying security to chart a brand new course in our journey – towards 'Securing Futures'. Our initiatives in corporate social responsibility address pressing challenges to development outlined by the United Nations Sustainable Development Goals. Quick Heal'S CSR initiatives are executed on ground by Quick Heal Foundation. With an aim to empower tomorrow's change makers, we design technology-based solutions that impact individuals, communities and society as a whole.
Read More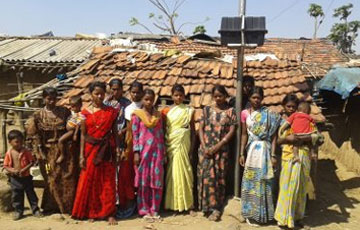 Poverty and hunger form a basic challenge to society today. Quick Heal has identified vulnerable tribal communities facing a dearth of necessary resources. By tackling these everyday challenges, we pave the path to pursue success. We help improve lives and livelihoods by providing basic infrastructure, empowering women, improving hygiene conditions and more.
View Details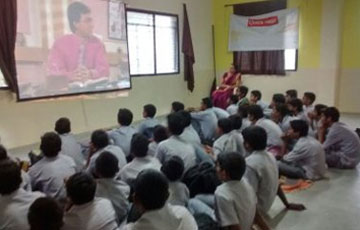 Quality education is a significant facet of developed communities. It enhances opportunities in the long-run and focuses on the holistic growth of future citizens. We have identified key areas preventing students from achieving their full potential. Guidance is given throughout the crucial points in their lives – from difficulties in learning to those that affect their personal sphere.
View Details
The aspiration to achieve more fuels progress. We actively seek to spread the knowledge we have amassed over time, and allow for better economic opportunities for all. We engage with students and teachers, equipping them with industry relevant skills and training, to ensure the future bastions of cyber-security are prepared for tomorrow's challenges.
View Details
Join your hand with us for a better life and beautiful future.
Join us by donating to Quick Heal Foundation and help in our endeavor of Securing Futures.
Join us in our endeavor to create sustainable initiatives around our focus areas.
Implemented by: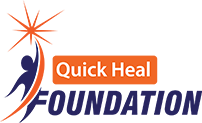 20

Places
1084

Volunteers
2015

Active Since
3.7

millions

Lives Touched