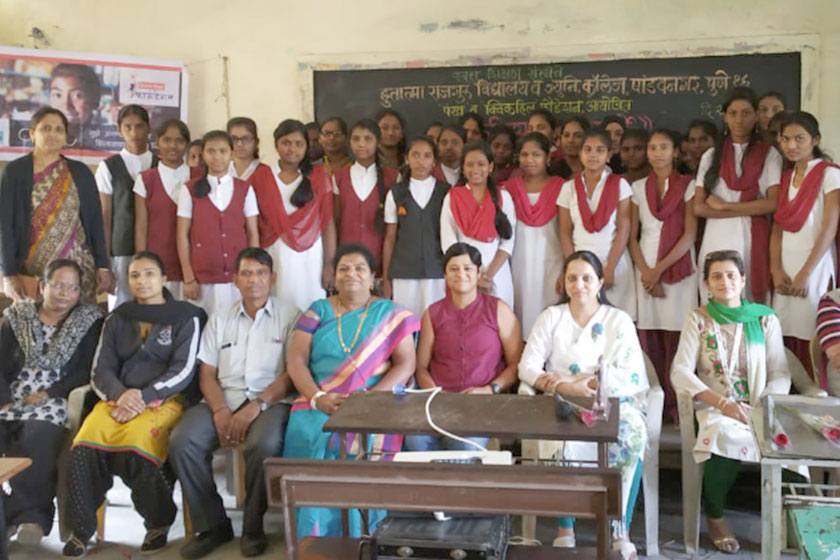 Motivation Session for Hutatma Rajguru School Girls

Date:
November 27, 2018
Capt. Tanuja Kabre conducted a session with Hutatma Rajguru School girls on discipline and team work.She narrated her experiences of military career. She emphasized on leadership qualities, decision making, team building and team work. Capt. Tanuja motivated the girls not to fear failure and to be courageous in every walk of life.
The dignitaries present included Mr.Ajay Shirke (CSR Head-Quick Heal Foundation), Mrs. Smita Apte (Pankh Director), Mr. Shankar Shete (School Principal), Mrs. Maithili Bandi (Coordinator – Pankh), Mr. Kaustubh Joglekar (Counselor – Pankh), Mrs.Sharda Shete (Sr. Educator- Ht Rajguru School) and others.