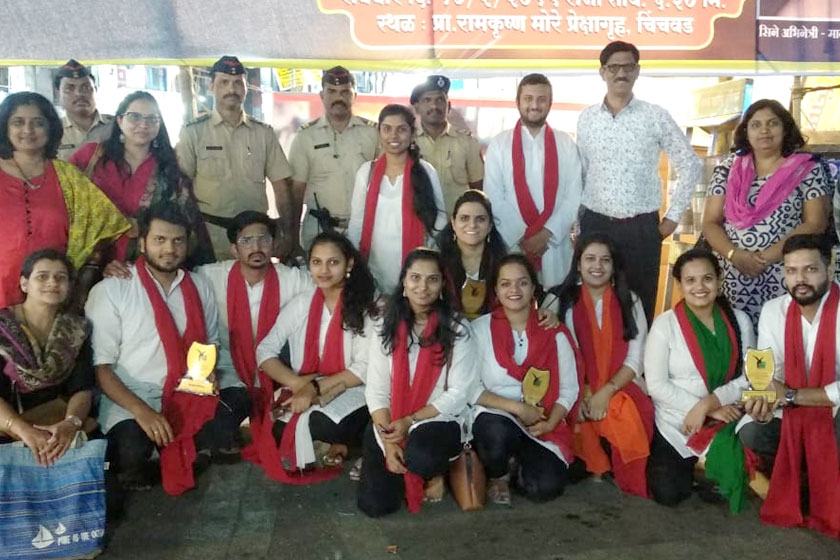 Pathnatya – A strong mean of creating awareness

Date:
February 15, 2019
Street plays are an important tool in creating awareness, empowering the youth and expressing positively. These plays have the strength to start a revolution. Such a street play was organized on sexual abuse, suicides of farmers, respect for Police & Defense forces and love for the nation, in Shagun Chowk of Pimpri area. Where around 200 spectators were observed.
To back up the event, PSI Mr.Ashok Nimghire, PSI Mr.Sandesh Ingle, Police Naik Mr. Alhaat, Police Naik Mr. Dhavale, Police Naik Mr. Hande, Traffic Police Department Police Naik Mrs. Deshmukh, Police Havaldar Mr. Kadam were present. Young and talented artists of Akaar Natya Sanstha, Mrs. Smita Apte(Director-Pankh), Mrs.KalyaniBhabad(Pankh- Trustee), Mrs. Maithili Bandi(Asst.Coordinator), Mr. Sachin Karanjule, Mrs. Jyoti Katikar, and Mrs.Meena Chitale were present.